Sharing Some Tough Business Lessons
Jan 15, 2023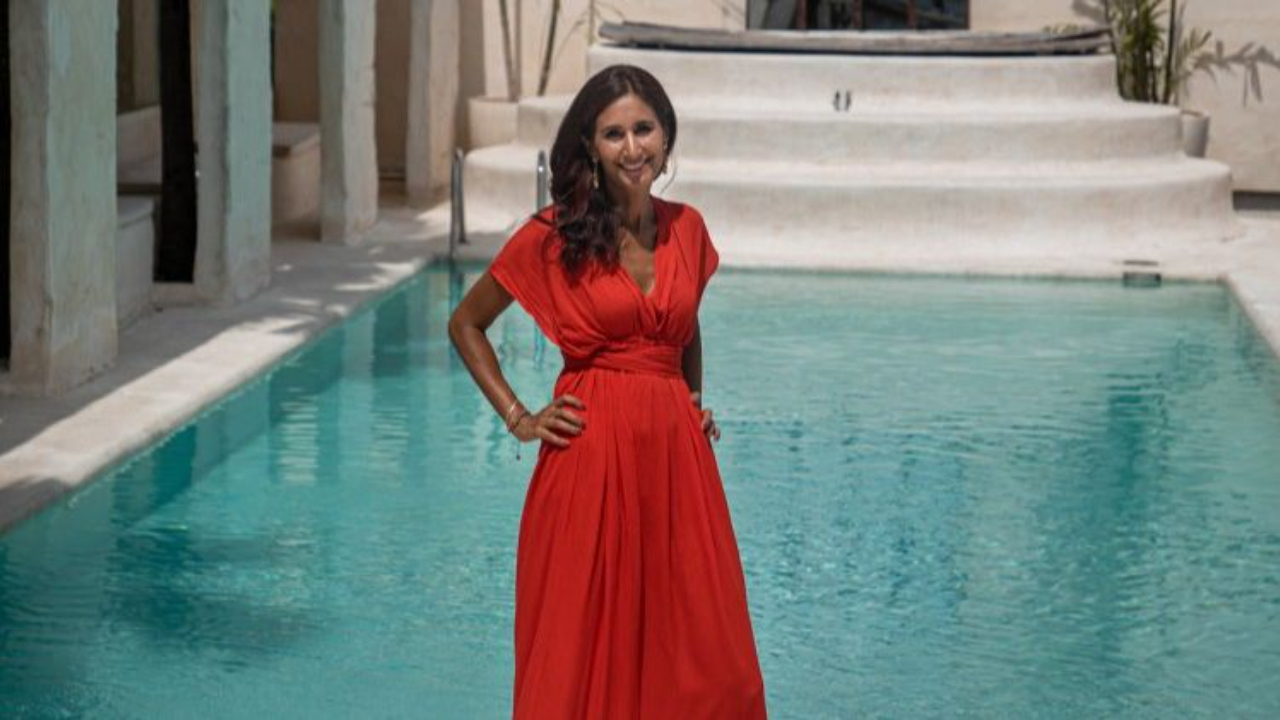 I learned some hard business lessons this New Year.
It was our 17th New Year's event in our business, Pesona Resort, and the first New Year's event after being closed for 2 years thanks to Corona.
❓ We had no idea how it would go.
The team was back at work and most knew what they were doing, having slipped back into their pre-pandemic closure roles. It was electric to feel the energy back in the business.
But we were nervous. Historically New years was our biggest night of the year and there was a buzz about how it would go, especially as this year felt different. We couldn't read the crowd on the island and it was hard to tell what people wanted.
🥂 In the past we'd had DJs, lots of dancing, and champagne in the pool at midnight...
🎆 and some years a more chill vibe sit down dinner and drinks, fireworks at midnight.
⚡ Each year the crowd was different and we would accommodate.
Sometimes it worked out, other times not so much (think throwing naked swimmers out at 12.30 am!).
Successful Businness Means Serving Our Customers
The thing with any business is remembering that we are here to serve our customers. Being our 17th New Year's Event we felt we had a good idea of how to serve our customers without them having to tell us.
🚀 So we actioned our game plan and it paid off.
We made almost double the revenue of the pre-pandemic new year's in 2019... and we closed the bar an hour earlier than usual (so we could have some fun!)
and the epic part of it all, the team running the show didn't need a single thing from me or hubby.
I'll admit - I was elated but not surprised. We have always focused on timeless business principles and this was evidence that they work.
It's the same principles that work for Amazon, Apple and You as a coach.
Want to talk more? You can also book a call with me here.
Lessons to Double Revenue in your Coaching Business
Accept that business is a long game. It's no fluke that 17 years in we had one of the biggest revenue-generating New Year's events ever - with no drama! Building a smooth running, well established business takes time. I will say that an online coaching business has such a lower cost of set up that the ROI is much quicker but it still takes a few years to find your business feet. Don't be fooled by the promises of quick and easy money!

Focus on what you do well and do it better than everyone else. When you have a reputation for what you do, and that you do it better than others, you don't even need to focus on marketing. We've had almost zero marketing budget in our business but we do work hard to gain great organic reviews on platforms our customers look at. Also, we know that word of mouth is the best way to gain business and we have heaps of this with so many happy customers!

Have a team with the same values (or if you don't have a team surround yourself with people who have the same values). You know what you want your business to achieve, and the values you want to share with the world. Make sure these are alive in all parts of your business and you will attract your tribe - raving fans who love your business.

As the leader of the business, I believe that the model of servant leadership serves your team at the highest level. We have always employed this model - leaders at every level have the job of supporting their teams to do their jobs, the leaders serve the teams.

Know that you will succeed because you decide you will. It's always the vibe in our business - that we will crush it, we will succeed, of course we will have an amazing night, this will work! When you have this attitude as the leader of your business, you will always look for solutions and ways to achieve what you set out to achieve - rather than focus on what's not working.

Adjust as you have to, even when it feels hard. Being nimble is one of the hardest things to accept as a business owner. Sometimes the money you spent goes to waste. Sometimes the months you spent on something were a complete dead end. Often the best laid plans fail. So now what? Give up - or adjust. If there's one thing a CEO needs to be, especially in the current rapidly changing market, it's being flexible enough to leave the ego at the door and adjust.

Don't compromise on price - charge the right price and the right clients will pay. We have never been the cheapest on the block - and I have applied this same policy to coaching. If you underprice your services, you short change yourself and your clients. Charge the right price and the right clients will be drawn to you. I mean, even designer handbags fly off the shelves! (We have always had a policy to let people walk away if they don't want to pay - we don't negotiate our prices or our services).

Have fun! Lots of fun! Always! Ok, not true, it's definitely never always fun. But seriously, there has to be a dose of fun in your business otherwise what incentive do you have to carry on? NB - Fun can also be impact, contribution, pride, creativity etc.

Resilience is essential and a learned skill. This is boring and we hear this all the time but after 2 years of being closed due to the pandemic, thank goodness we had the resilience as a team to ride the wave and reopen to have our highest sales ever.
Next Steps
I'm SO committed to flowing more wealth into the hands of women so that women can Sustainably Dominate business that I will always openly share all my lessons without editing. I hope you can find something useful in this share.
The February cohort of Coach2CEO, my 4 month mastermind for 10 coaches who want to build Coaching Businesses that don't burn them out and actually pay the bills is already currently launching. I have 3 coaches signed up, so 7 spots left open. Is one of them yours? Here's a link to book a call with me.
Stay connected with news and updates!
Join our mailing list to receive the latest news and updates from me.
Don't worry, your information will not be shared.
You will never receive SPAM and your information will never be shared.