7 Reasons to Say 'YES'
Apr 20, 2022
You've heard me talking about it.
These are the last few days to sign up for the Coach 2 CEO Mastermind & Mentorship programme (but you knew that didn't you?).
There are many reasons that coaches invest in the container, it can be very different for everyone.
Below I share the top 7 reasons coaches have said 'Yes' to joining the Coach 2 CEO mastermind, and have said 'Yes' to fully trusting themselves as the CEO of their coaching business, and have said another 'Yes' to designing a wealthy life.
See if you desire any of these:
💫 1. You don't want to waste time, money, and energy doing it all yourself. You want to learn from me, a woman who has 16 years of experience as a CEO, has 7 businesses, 3 kids, and has earned millions in revenue. Someone who has built a 6-figure coaching business in 24 months so I can guide you through many of the do's and don'ts, but with a coaching skillset, and not a "do what I do" vibe.
💫 2. You want to be around others as you build your business. You're a social creature, all humans are. You want to be supported by a coach and be in a room with others like you, your peers.
💫 3. You no longer want to trade your time for money, spending 40 hours a week building someone else's dream that no longer aligns with your purpose.
💫 4. You know you have to take the role of CEO of your businesses - if not you, then who? You want to know what this means for you, so you can grow your business in line with your wealthy life.
💫 5. You want to have an offer that you love and can sell, at a price that feels amazing, and have full confidence that you will grow your businesses steadily over time to the size you want.
💫 6. You know it's not all strategy - it takes mindset, an understanding of the energetics and strategy to combine in a unique sweet spot for you to make your business feel great to you. You know this and want to work closely with a coach that can point out your blind spots, your beliefs, and other subconscious patterns and support you to change these using a variety of tools.
💫 7. You are craving coaching and mentoring from me, someone who really knows how to support you, someone who is invested in your success and who leans into your unique requirements. You want to feel safe, seen, and understood both in a group and 1:1. You only want to invest in a container that gets you results - actual transformational results for you.
Which of these reasons do you relate to?
Send me an email in response to this article and let me know.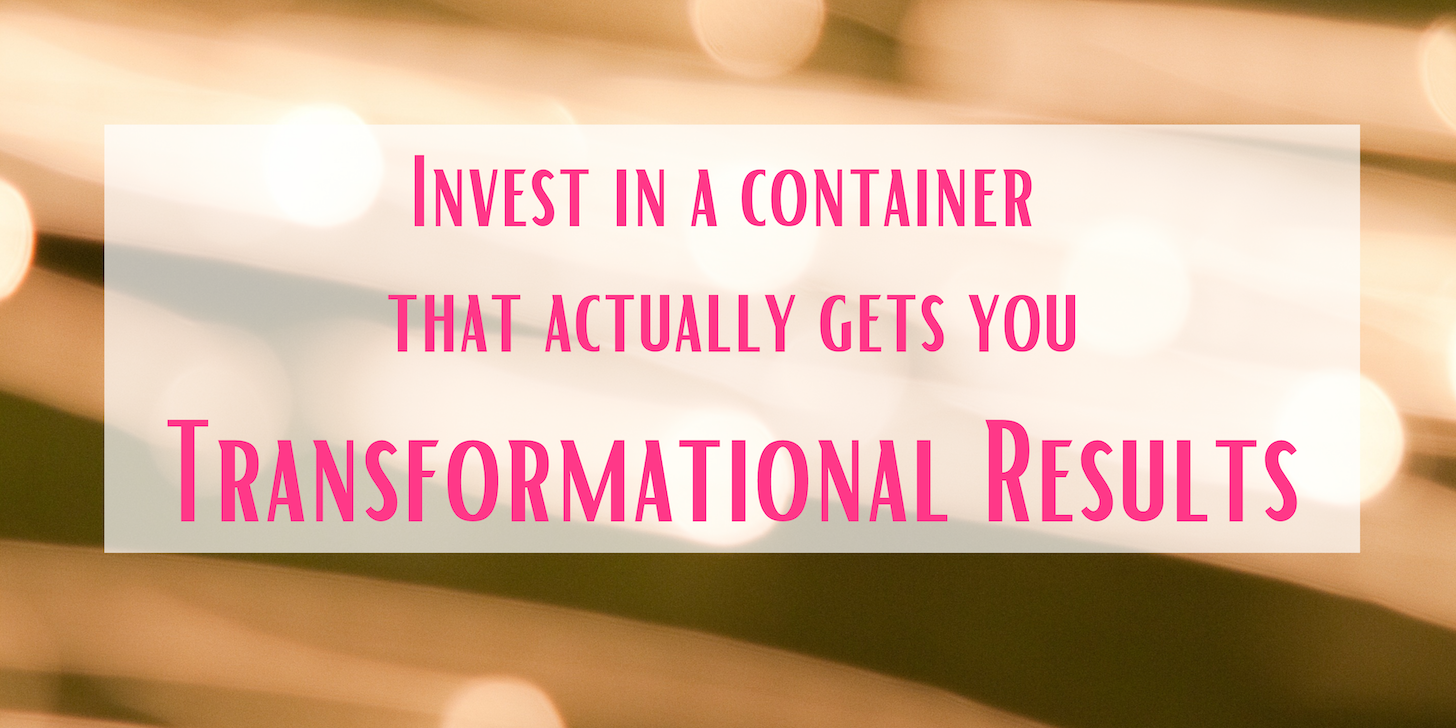 And if you still want to join this cohort and make the most of the 25% lower price, 1:1 support, as well as 4 months of group support, visit the sales page and have a look at the testimonials, what's included, the fabulous bonuses, and FAQs.
Don't wait - it's time to be the CEO of your business and make a decision that allows the vision of your business to become a reality.
Sending love
Sumeena
PS - I just reduced the investment in the Coach 2 CEO Mastermind & Mentorship programme by more than 25% from $7,500-$5,500. Does this make it easier for you to say yes? Here are the details, including all the bonuses, FAQs, payment plan details, and more about the modules of the programme. Don't wait - we start tomorrow evening on the 20th of April!
Stay connected with news and updates!
Join our mailing list to receive the latest news and updates from me.
Don't worry, your information will not be shared.
You will never receive SPAM and your information will never be shared.